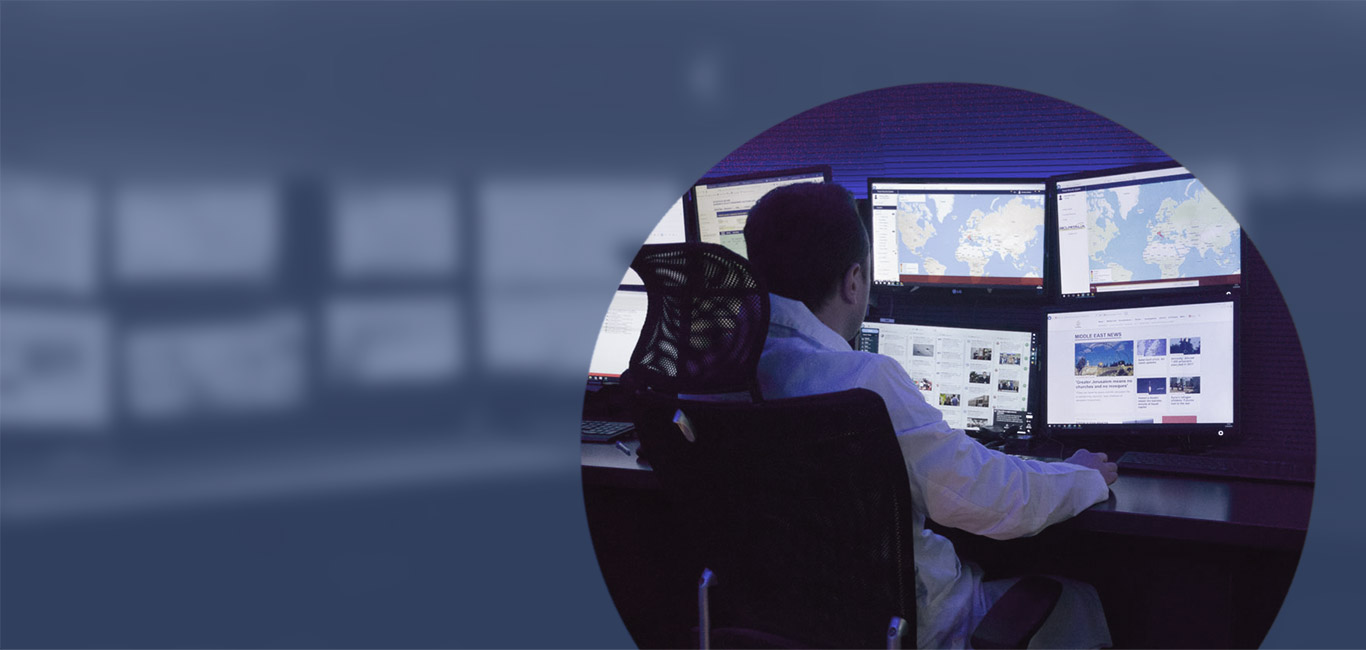 Our service
Sicuritalia's Travel Security Operations Centre is the STSS Command and Control hub where the team of analysts, on duty 24/7/365, receive assistance requests, inform travellers of emergencies occurring anywhere in the world, constantly update the risk level and the information in the country profiles and provide first-level direct assistance.
Why choose Sicuritalia
Sicuritalia has developed specialised know-how in preventing, managing and counteracting incidents and crises. With the help of specialised staff, with experience in the field, we develop and implement intervention plans and procedures to manage critical events in Italy and abroad. Our control room is in operation 24 hours a day, 365 days a year and gives us reactivity and speed when intervening to ensure the safety of our Clients. Our operational approach ensures resilience and business continuity and minimises harm to corporate assets in terms of property and individuals.
AVAILABILITY
A team of experts is on duty 24/7 to remotely manage all types of security threats and incidents.
EXPERTISE
Our staff is specialised and trained to solve first-level emergencies on-site or remotely.
CRISIS MANAGEMENT
We have a Crisis Management Committee and a dedicated red line that is active 24/7 to manage extreme emergencies.